DENT Wireless, the blockchain-based mobile operator, has joined the Basic Internet Foundation as a Premium Partner. The common goal is to provide access to information on the Internet for every human being, and to connect the unconnected. 
The partnership between DENT and the Basic Internet Foundation entails a significant financial contribution to the Foundation, as well as the long-term technological involvement of DENT to achieve common connectivity objectives in African regions. For the past four years, DENT has strived to promote and advance their charity initiative "Gigabytes for Africa", which aims at providing easier and more affordable access to mobile data in the developing world. "We are very pleased to have a strategic partnership with the Basic Internet Foundation, which will help us in reaching the areas that are underserved and sometimes completely unconnected to local telecommunication networks in Africa, while simultaneously being a perfect fit for our blockchain-based world telco strategy", says Tero Katajainen, Director and Co-Founder of DENT Wireless. 
The main focus lies in establishing connectivity by building wireless information spots for African communities and schools that are currently unconnected. As Prof. Josef Noll, the Secretary General of the Foundation points out, "The premium partnership with DENT Wireless is a leapfrog for the Foundation. Having DENT as a leading technology partner allows us to concentrate on our core responsibilities. Connecting the unconnected needs the promotion of free access to information for all as a human right. Furthermore, we can focus on knowledge transformation and community involvement for the digital transformation".  
The first phase of this collaboration is aiming to connect 50.000 students in rural Kenya, contributing directly to the United Nations SDG 4 with basic digital services (indicators 4.4.1, 4.6.1 and 4.a.1). Beyond short-term connectivity goals, the partnership between DENT and the Basic Internet Foundation constitutes a breeding ground for fostering innovation on topics like connectivity, blockchain, artificial intelligence, and cloud-edge-continuum for connecting the unconnected.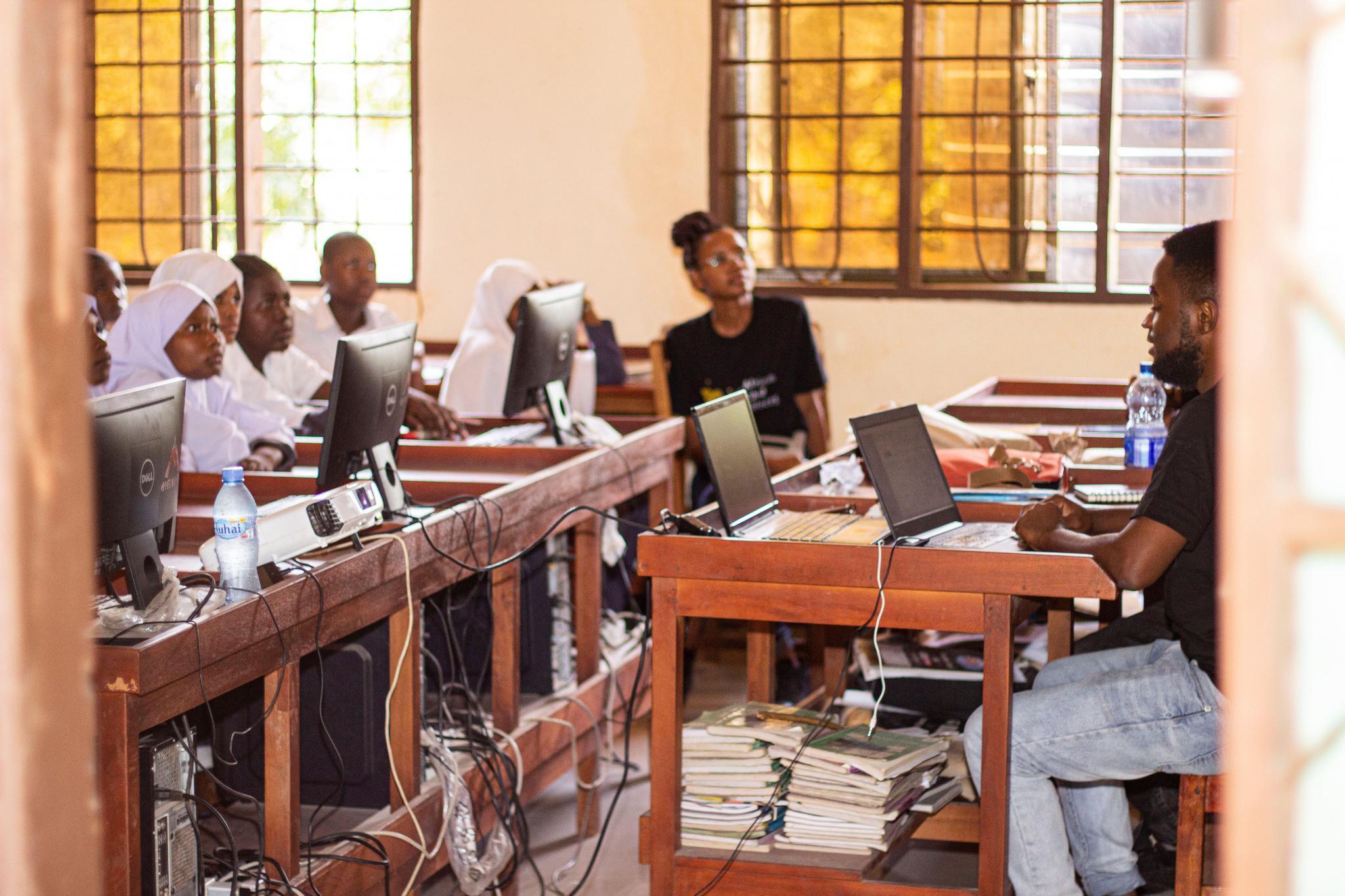 Access to mobile networks and feature phones have increased dramatically, with overall network coverage of more than 90% of the population. About 3.8 billion people, thus 49% of the world's population, used the mobile internet by end of 2019, according to GSMA. About 3.4 billion people (44%) don't use mobile internet, even though they live in an area that is covered by a mobile broadband network. The digital divide is especially pronounced for rural areas in low- and middle-income countries, where people living in rural areas are 37% less likely to use mobile internet than those living in urban areas. In Tanzania, 75-80% of all connections on the mobile network are still 2G based. That means, we need a substantial lift in the adoption of the Internet especially in rural areas - and the partnership between DENT and the Basic Internet Foundation will be a driver for connectivity and skills development.
About DENT Wireless
DENT Wireless Ltd., based in Hong Kong, was founded in 2014 with the vision to liberalize the mobile data market, while creating new opportunities for telcos. As part of this liberalization, DENT has created a global marketplace, where everyone on this planet has the opportunity to buy, sell and donate mobile data and voice packages. Using eSIM and blockchain technology, DENT has developed a vast range of products and features providing worldwide connectivity, both for consumers and businesses. DENT eSIM is already providing connectivity in over 60 countries. More information: https://www.dentwireless.com 
About the Basic Internet Foundation, 
The Basic Internet Foundation, founded in 2014 by University of Oslo and Kjeller Innovation, was established as a special focus vehicle to solely foster on connecting the unconnected. In order to achieve the goal to connect the 3.5 Billion unconnected people, the Foundation focuses on the following three topics:
Promote the

Freemium model

for Internet access, with free access to text, pictures and local video, and premium access to broadband and streaming services;

Collaborate to establish

Internet Lite

as the driver for the freemium model;

Involve our communities

across currently 11 countries in Africa to establish InfoSpots with free access to information, even in areas with

basically no mobile coverage

.
Free access to information on the Internet is the catalyst for the Sustainable Development Goals and key for health, education and meaningful work. The Foundation is currently active in 11 countries in Africa, working with communities to deploy InfoSpots, connecting schools, communities and primary health facilities. The partnership for digital inclusion builds the basis for sustainable development, resilient communities and business acceleration in Africa.
Contacts
Prof. Josef Noll, Secretary General of the Basic Internet Foundation, +47 9083 8066, info@basicinternet.org 
Tero Katajainen, Director and Co-Founder of DENT Wireless, info@dentwireless.com