Basic Internet Foundation
Gunnar Randers vei 19
2007 Kjeller, Norway
Phone: +47 -9083 8066
E-Mail: info@basicinternet.org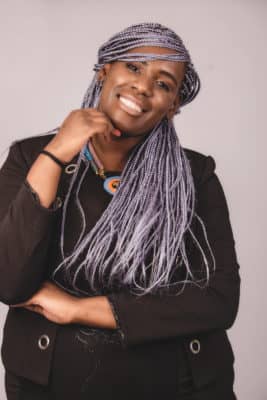 Wenzile Madonsela Msimanga
Advisory Board member & Social Entrepreneur
Wenzile Madonsela Msimanga is a Social Entrepreneur, Mental Health activist, and Democracy Defender based in South Africa. She is passionately dedicated to closing the gaps that social injustice creates in South Africa and Globally. She dynamically advocates for and is involved in sustainable programs that are geared towards empowering people specifically through Business development and mental wellness advocacy.
Wenzile is the Projects and Stakeholder Engagement direktor at Unafundo Pty Ltd, which is an enabler of entrepreneurship through financial literacy training and a holistic approach to business development.
Furthermore, Wenzile serves as the Company Secretary for the Thuli Madonsela Foundation that aims to develop leadership for democracy, development and peace, focusing on a leadership approach that is ethical, purposeful, impactful and committed to service. Wenzile works closely with many organisations aligned to her talents, passion and vision. Such organisations include the South African Federation for Mental Health, where she had collaborated with SAFMH on a national series Mental Health Series in South Africa, which aims to create a culture of advocacy and access to ensure sustainable Mental Health support in Universities.
Contact Wenzile on LinkedIn