For establishing connectivity within 150m from the existing sector antenna, a local hot-spot can be used. The local hot-spot brings Internet in nearby areas and will be extremely useful in large governance area with small office clusters, large hospitals, campus, schools…etc.
Technical information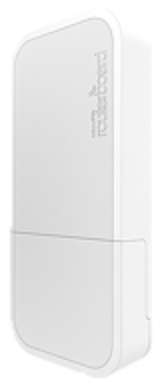 Local hot-spot (RBwAPG-5HacT2HnD)
Details
Product code
RBwAPG-5HacT2HnD
Architecture
MIPSBE 
CPU
QCA9556 
CPU core count
1 
CPU nominal frequency
720 MHz 
Dimensions
185 x 85 x 30 mm 
License level
4 
Operating System
RouterOS 
Size of RAM
64 MB 
Storage size
16 MB 
Storage type
FLASH 
Tested ambient temperature
-40°C to 70°C
Read here for more technical details, support and downloads, and test results
Read more about our solutions (Link to its-wiki the solution page)
Installation
Read here for detailed implementation process
Together we make difference
Bringing access to information to school made a fundamental difference, that was the case at Koye secondary & preparatory school, Addis Ababa, Ethiopia, when the foundation was there in 2019 implementing its InfoSpot for better learning environment.